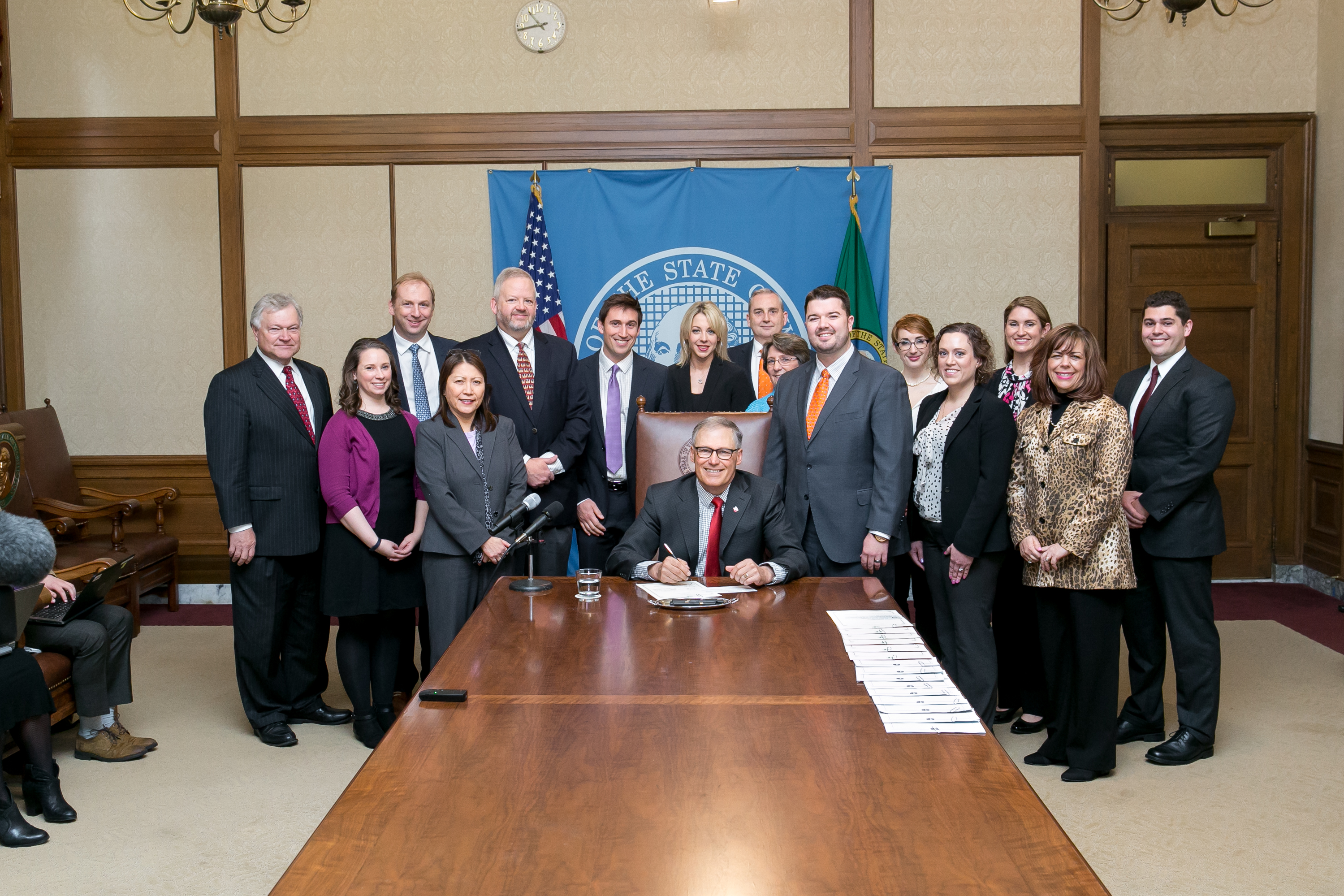 Tanner Hockley, the Lobbying Assistant to Cliff Webster and Mel Sorensen, experienced the honor of observing Governor Inslee signing SSB 5185 into law on April 17, 2017.  The bill created immunity from liability for professional or trade associations that provide training for emergency response volunteers.  The measure was brought to the Legislature's attention by one of our longest-term clients—the Architects & Engineers Legislative Council.
About Carney Badley Spellman, P.S.
Carney Badley Spellman is about Advocacy, Strategy, Results. Located in Seattle, we are a full-service law firm committed to exceptional client service and professional excellence. Our firm serves individuals and businesses of all types and sizes. Also, our attorneys work with closely-held companies to Fortune 500 corporations in the Pacific Northwest and across the United States. Although Carney Badley Spellman's location is in Seattle, Washington, we are proud to be a part of the Washington state community and communities across the nation.